Capturing photos & films for families
Based in Sydney, Australia
the photographer for people who don't like to be photographed
I could give you the old spiel about how having family photos is so important because one day you'll want to look back and remember those days.
But you already know all that.
So I'm gonna talk about the REAL reason I believe it's so important to have family photos…
Go to your phone's photo album and scroll through the last 100 photos in there.
Whose in those photos? Your kids? Your partner? That awesome dessert you had the last time you went out to dinner?
(which was probably many moons & kids ago!)
Now have a walk through your home & count how many photos of the kids are hanging around.
(or if you're anything like me, sitting in frames waiting to be hung around!)

Can you see what's missing yet?
YOU!
Where are you???
You're there with your kids everyday, making them food, giving them hugs, playing games, constantly stepping on their toys & filing* their artwork, laughing at their mispronounciations and wishing you could squeeze the living daylights out of them because they're just. so. cute!
(*cough* recycling *cough*)
That's where you are. Day in, day out.
But where are you NOT?
In the photos.
But I hate having my photo taken!
I hear you!
Believe me, I have felt exactly the same way.
Maybe you don't like the way you look.
Maybe the camera makes you feel awkward.
My multiple chins and I are right there with you! But you're here. Which means something.
It means you know what I'm talking about, and it means that deep down, there's a part of you that really wants to be in those photos with your kids.
So…
Maybe it's time we call bullshit on ourselves and talk about the real reason we hide ourselves away.
I'll bare my soul first, along with the surprising thing I learned when I finally got in the frame…
"Usually as a mum you take the pics of the kids or pics of dad with the kids and rarely do I get into a photo with my boys. Normally I will shy from the camera but I forgot that a camera was even there. We had lots of laughs with Kylie along the way and it was so chilled out!"
- Lou, after her family film session
Our amazing family film! We are so in love with it, Kylie!
Can't thank you enough. It means more than I could ever express in words.
You have a such a talent and we loved having you hang out with us for the day.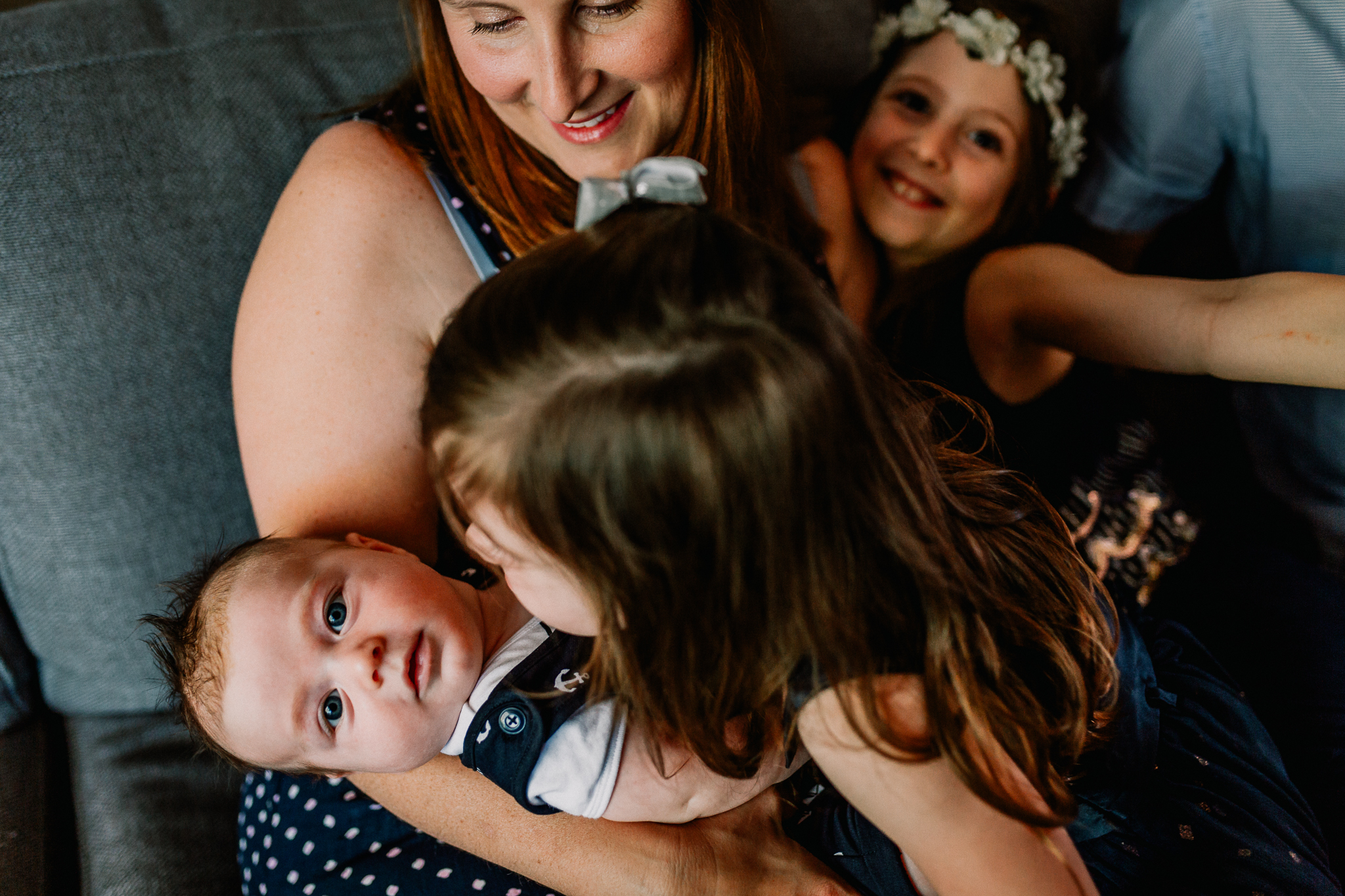 "I love these photos and they really surprised me! I never like photos of myself but these ones I love because I can see in them how much I love my kids and how happy they make me. And because they are beautiful photos! Thank you!!"
Getting Married?
I take a candid, creative approach to shooting weddings.
I focus on the fun & feel of the day, rather than lots of posed portraits & awkward photos shoots.
I anticipate the moments, I capture the emotions & the laughs of the day so you can re-live them over and over again.
Bookings for late 2019 into 2020 now open.