Why I love in-home family photography sessions | Baby Photographer Sydney | Simple Session
Probably my most favourite place to photograph families is in their own home. Especially if the family has young children.
Why?
Having an in-home family photography session just makes so much sense to me. It's where you're most comfortable, you've got everything you need on hand to entertain the kids, and in my experience, the best way to get a reluctant toddler to warm up to me is by having them show me their bedroom and favourite toys. I love listening to kids talk about their toys, and why they love them, and it's such a great way to start a session, just spending a bit of time making friends with the kids & parents before the camera even comes out.
Most of the time when I do a family photography session at home we don't have to worry too much about the light and what time the sun sets. We can take our time, and if the kids chuck a wobbly, well, we can take an easy time-out for a snack or coffee until everyone is happy again.
When you have a family photography session at home with me, you don't need to worry about everything being clean and super tidy. I live with two little girls who hate to tidy up, so I've gotten extremely good at finding creative angles that hide any and all clutter and mess. So don't worry if your washing lounge (doesn't everyone have a lounge just for their clean washing? No? Only me?) is still covered in clothes when I get there, I promise, you will never see it in your photos.
The McNeill family in Sydney's Hills District welcomed me in to their home for a super-relaxed family photography session a little while ago, and it was the perfect setting for both their 9-month-old daughter and their 4-year-old daughter. We took our time, played some Operation, and spent time soaking up the fresh air in the backyard. It was delightful...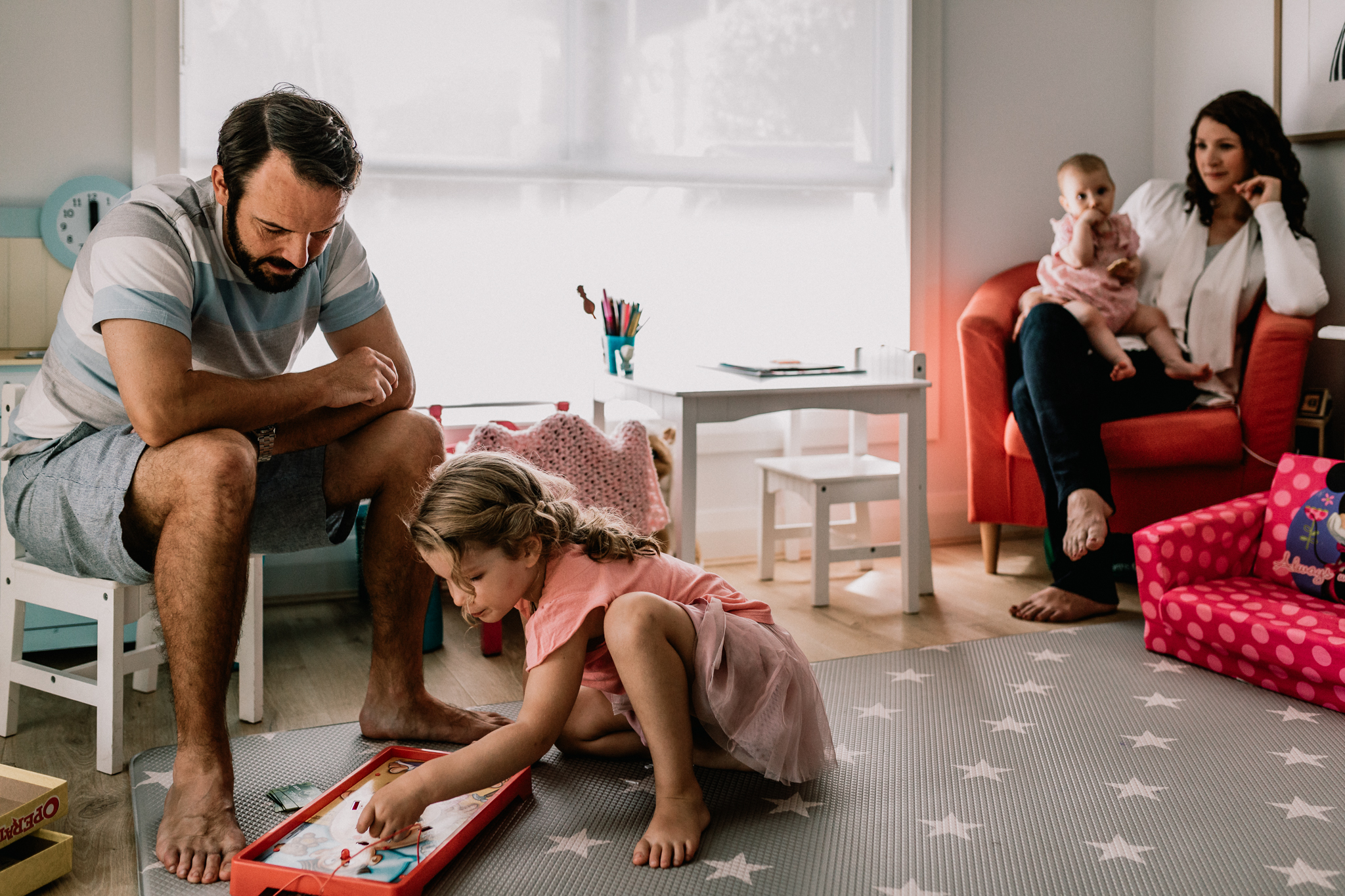 Have you ever had a family photography session at home? Is it something you would consider in the future? If you're curious about how a family photography session would work in your home, let's have a chat...