Sydney Family Photographer | Family Fun at Pyrmont | Simple Session
Sometimes in this job as a family photographer in Sydney you're lucky enough to meet someone that you just click with. They get you, and what you do, why you do it and how you do it, and they trust that despite the obstacles you'll deliver them a set of images that they'll treasure for a lifetime.
So it was when I met Jolene and she invited me to the apartment in Pyrmont where she was staying with her gorgeous little boys and extended family. It had been a while since they'd all been together in one place, and Jolene knew she needed to document the occasion. The only problem was, she really wanted to make sure she was present in the photos too.
Cue me. Despite some reservations from the rest of the family, Jolene knew that they would thank her one day for having the foresight to book a photographer who could capture these special moments without being intrusive and getting in the way. This was a true documentary-style family photography session, where everyone was free to do their own thing while I stood back like a fly-on-the-wall and captured the moments and family togetherness as it unfolded before me…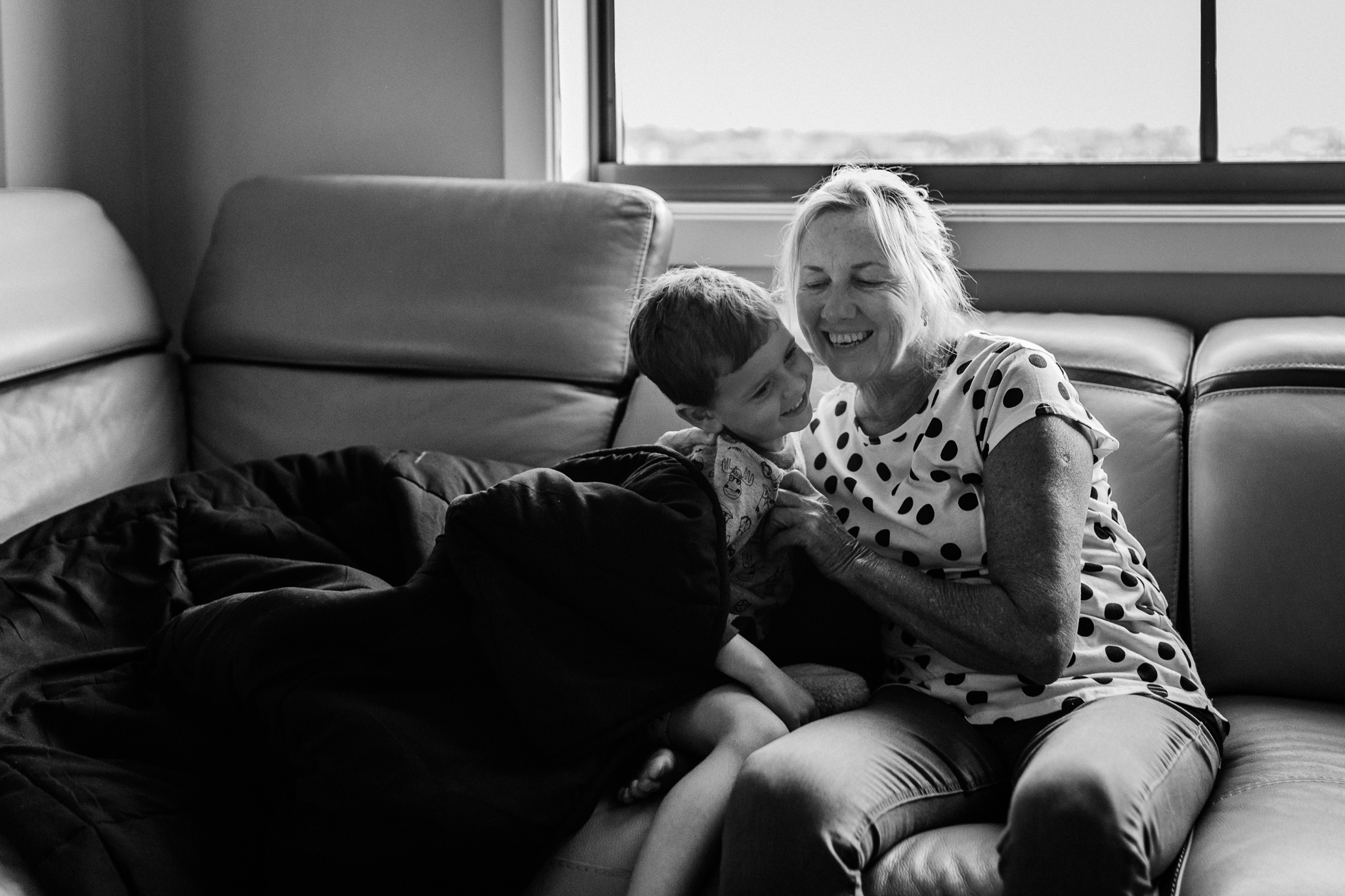 This kind of session is perfect for those people who hate having their photo taken. If you're interested in having your own documentary-style family photo session you can find more info about the two packages I offer here or hit the button below to find out about my current availability (hot tip, I only have a couple of spots left for 2018 and bookings for 2019 are now open!)